Fairfield Suisun Unified Teachers Association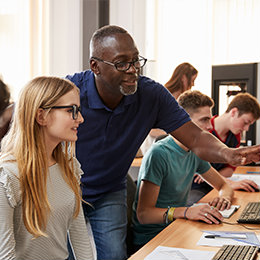 FSUTA Membership Benefits
Solano First Federal Credit Union is a nonprofit financial institution dedicated to serving our members' financial needs. When you join Solano First, you become a member, not a number. Unlike a bank, we're entirely member owned. Solano First Federal Credit Union and the Fairfield-Suisun Unified Teachers Association have joined forces to give back to the teachers who are truly underserved in our community. As a Solano First member you can save hundreds of dollars every year on loans, credit cards, and checking accounts. But to save our teachers even more we are offering;
10%* off your Union Dues with a Solano First ACCESS CHECKING Account!
0.50% APR* reduction on an Auto or Signature Loan!
Use promo code "FSUTA" and we'll waive your $5 Membership Fee and deposit your first $25!
Solano First was originally founded and formed by teachers over 63 years ago and this is just a small way of trying to give back to this area of our community that gives so much and receives so little. The best way we found to do that is to try and put more money back into our teacher's pockets each month simply by providing them with the services they need and already have by doing business with their Local Community Credit Union. We are dedicated to helping our members and their families reach their financial goals. That's why you can always expect the professional, confidential, and courteous service you deserve.
Apply for a Loan: